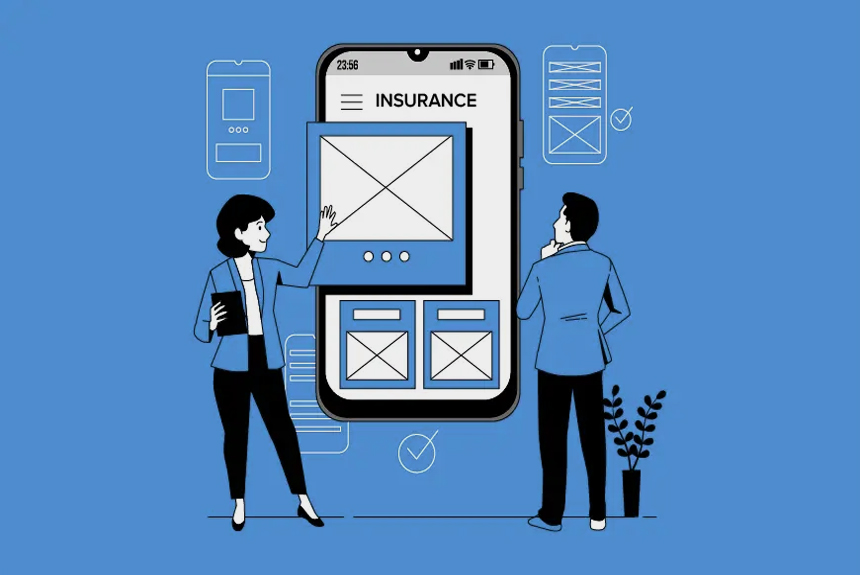 Best CRM Software for Insurance Agents
Setting clear goals and developing long-term business connections are critical components of running a successful insurance firm. Clients are the most valuable assets for any firm that offers insurance plans. These businesses must go above and beyond to fulfill their consumer's expectations and deepen their ties with them. As a result, your client base will grow, and your company's sales and income will expand.

To achieve these goals, insurance businesses should concentrate on knowing more about their client's requirements and preferences rather than just selling new items such as insurance plans. Understanding consumer requirements beyond expectations, resolving challenges, and establishing long-term commercial partnerships are critical.

Insurance CRM Software is one efficient instrument that may substantially aid insurance businesses in accomplishing these goals. Such software is critical in increasing customer satisfaction and optimizing operations across all bases.

Using CRM Software for Insurance Agencies has a number of advantages, including:

Effective client Data Management: Using CRM software enables insurance agents and brokers to properly track, manage, and access client information. A centralized database eliminates the need for agents to seek printed papers or records strewn across the office. They can get each customer's data in seconds and simply make required changes.

Improved Customer Data Security: In today's data-driven society, data security is critical. CRM software has data security features that safeguard client data from unauthorized access, alteration, deletion, or disclosure to others. Agents can use security policies to manage data access and modifications, reducing the chance of data breaches.

Better Data Storage and Compliance: Insurance firms are frequently required to comply with legislation such as HIPAA and PPACA. CRM software guarantees that data storage and updates comply with these rules, lowering the risk of fines for noncompliance.

Improved Customer Experience and Retention: CRM software assists insurance firms in better understanding their customers' requirements and desires, resulting in increased customer satisfaction and retention. Built-in technologies enable agents to automate repetitive sales duties, analyze specific client needs, offer appropriate programs, and maintain interaction logs. This methodical approach improves the consumer experience and cultivates long-term partnerships.

Increased Business Profits and Efficiency: CRM software allows agents to obtain a better grasp of changing client wants and preferences by analyzing important customer indicators. This information aids in the development of efficient selling and marketing strategies, which leads to higher earnings and corporate efficiency.

Finally, CRM is a critical tool for insurance firms to use to boost customer happiness, nurture prospects, and deliver exceptional customer care. Insurance brokers may better understand their customer's interests and provide personalized experiences by implementing appropriate CRM software. Reach Assuree, a Salesforce Silver Consulting Partner specializing in Salesforce Financial Services Cloud Implementation and Development Solutions, will help you choose the correct CRM platform for your financial firm.