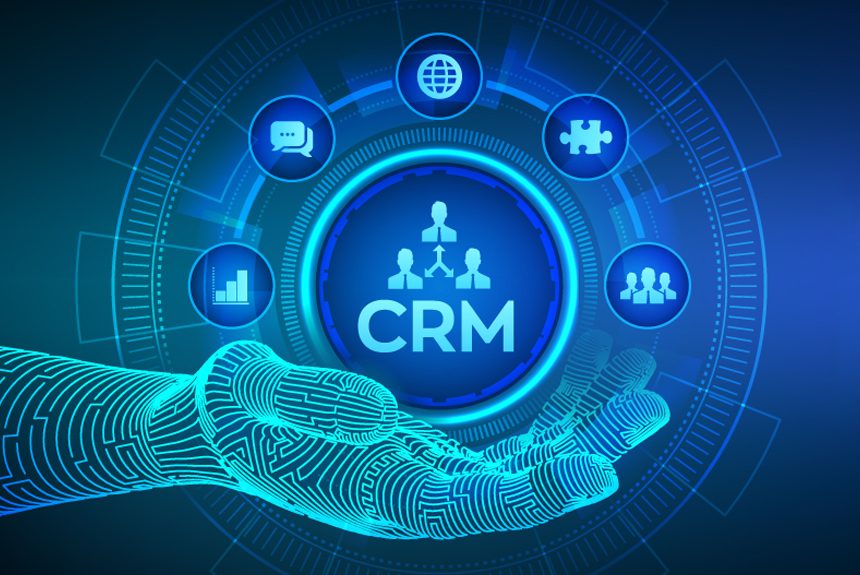 What is CRM Software for Insurance Agent ?
Maintaining excellent customer connections is critical for success in today's continuously changing insurance market. CRM software has evolved as a strong tool that helps insurance firms to better manage their client relationships, improve customer happiness, and increase overall business efficiency. Reach Assuree, a major CRM software vendor that offers a full array of capabilities customized exclusively for the insurance industry, is one such option.
Understanding CRM Software for Insurance
CRM software for insurance is intended to improve and streamline different elements of insurance operations, including client acquisition, policy administration, claims processing, and continuous customer service. It acts as a centralized center for customer data and interactions, allowing insurance agents and representatives to access critical information and give customers with personalized experiences.
Key Benefits of CRM Software for Insurance
Improved Customer Engagement: Insurance firms may use CRM software to keep a full image of their clients, including policy data, communication history, and preferences. This expertise enables agents to provide personalized service, reply quickly to questions, and handle client requirements proactively, eventually leading to improved customer satisfaction and retention.


Efficient Lead Management: Reach Assuree's CRM platform automates lead acquisition, nurturing, and tracking to streamline lead management procedures. It allows insurance agents to prioritize leads, assign responsibilities, and track progress to ensure that no opportunity is missed. As a consequence, lead conversion rates improve, and income production increases.


Policy Management Simplified: Insurance policies can be complicated, with different coverage kinds, renewal dates, and endorsements. CRM software streamlines policy administration by centralizing policy information, automating renewal reminders, and offering rapid access to important papers. This helps agents handle insurance more efficiently, eliminate administrative hassles, and provide seamless service to policyholders.


Efficient Claims Processing: Dealing with insurance claims may be time-consuming. CRM software simplifies claims administration by automating procedures, simplifying stakeholder communication, and tracking the status of each claim. This results in quicker claim settlement, more customer satisfaction, and lower operating expenses.


Analytics and Reporting: CRM software gives important insights into customer behavior, sales success, and overall business KPIs through analytics and reporting. Reach Assuree's CRM platform provides powerful reporting capabilities, allowing insurance firms to discover patterns, assess the efficiency of marketing efforts, and make data-driven choices to improve company strategy.
Introducing Reach Assuree
When it comes to CRM software for insurance, Reach Assuree stands out as a reliable and feature-rich solution. With its extensive experience in the insurance industry, Reach Assuree understands the unique needs and challenges faced by insurance Agent & Brockers, and its CRM software is specifically designed to address them.
Key Features of Reach Assuree's CRM Software
Customer Profile Management: Consolidate customer information, communication history, and policy details in a single, user-friendly interface.


Lead Management: Capture, track, and nurture leads with automated workflows, task assignments, and follow-up reminders.


Policy Management: Efficiently manage policies, including renewals, endorsements, and document storage, ensuring accuracy and timeliness.


Claims Management: Streamline the claims process with automated workflows, communication tools, and real-time status updates.


Collaboration Tools: Facilitate seamless communication and collaboration among team members, ensuring efficient customer service and support.
Analytics and Reporting: Gain valuable insights into sales performance, customer trends, and business metrics to drive informed decision-making.
CRM software for insurance has become an indispensable tool for insurance companies aiming to deliver exceptional customer experiences while improving operational efficiency. Reach Assuree's CRM software offers a comprehensive suite of features tailored to the unique needs of the insurance industry, empowering companies to streamline their processes, enhance customer engagement, and drive business growth.
With Reach Assuree's CRM software, insurance companies can optimize their customer relationships, stay ahead of the competition, and provide a seamless experience to policyholders. Embrace the power of CRM and elevate your insurance business to new heights with Reach Assuree.