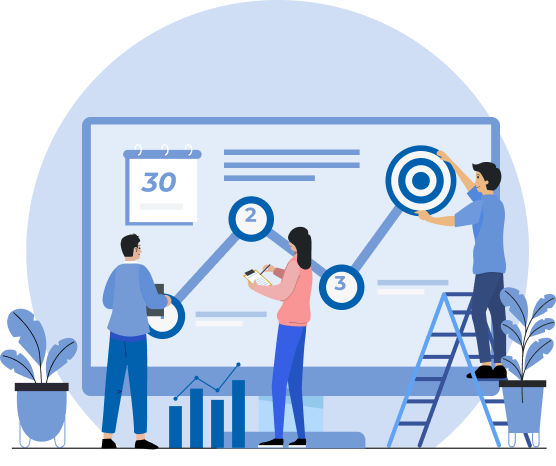 Our Vision
We are committed to fostering opportunities to impove the quality of life for our customers, staff, and the communities we serve. By offering geting data value , data safety, data security and agent's time saving of for client's data management, we hope to earn your trust.
Our Mission
To provide peace of mind and insurance services to the clients, we serve, we aim to help agents manage all their client data and insurance business in an easy and convenient way, everything on a single platform.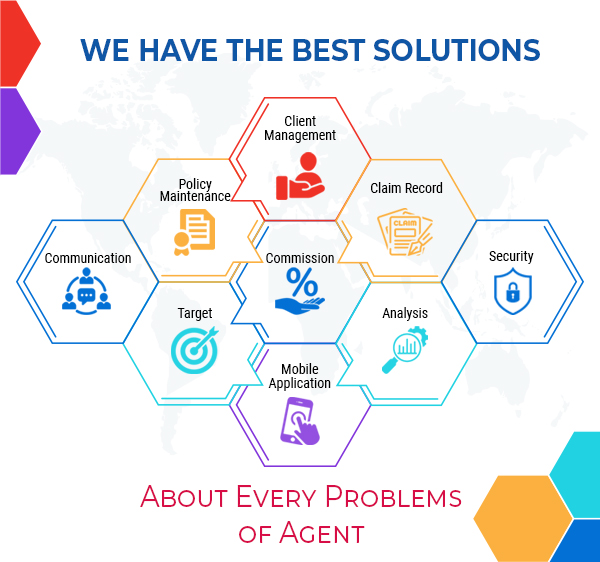 Building Trust since 20+ Years
We have a wealth of experience in the insurance business, as an agent of life and general insurance. We have the expertise and the digital solutions you need to grow your insurance business online. From life insurance and health insurance to home and business insurance, we specialize in a plethora of services to meet and exceed your requirements.
We are your trusted and genuine agency providing comprehensive services to all insurance companies, agents, brokers and other vendors. We bring you a robust, smart and efficient online platform which is a one-stop solution for the insurance industry. Agents can now lead a stress free and convenient life with our advanced online platform which takes care of their entire backend operations and also makes it easy to manage their client's data, that too in a safe and secured manner.
Over the past so many years, Reachassuree has accumulated a distinct knowledge and experience in the insurance industry. As a result, our agency has greater understanding of the insurance services and products we offer. Because of this, our organization has the know-how and solutions to meet all risk management requirements.

Money Back Guarantee
Insurance agents can use this product up to 5 months and if not satisfied. We ensure that your money will be given back. Money back term 5 months will be start from activation date.

Experienced Claim Support
We have experienced executive team in life insurance and general insurance claims. Reach assuree can given very best claim support

Documents Saving Bank
Insurance policies,ID & KYC, Personal and education etc all types of documents of clients can be saved in this systems. Just like your saving bank.

Mobile Application
Mobile application will be provided to our agent clients, so that agents can become smart and digital. Our agent clients can give mobile application to his customers and communicate easy and fast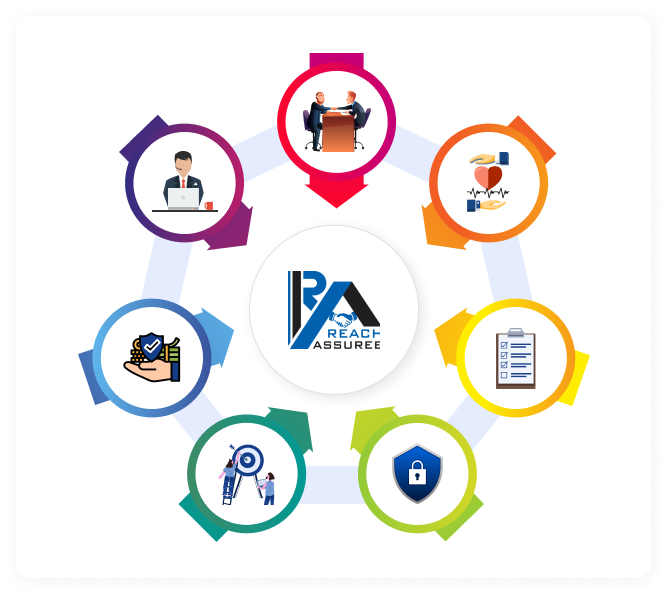 WHY CHOOSE US
We are working with full dedication and expertise
Reach assuree is functioning for insurance agents, Brokers and others agents to manage their work systems easy, digitally and smartly for they can carry on their business in an easy, smartly and effective manner
To ensure complete data isolation and give our customers the highest level of security and confidence, we maintain separate applications and databases for each customer.
We possess an agile system to protect data from any kind of risks. We assure you that our systems are completely safe and no one can view or download your data.
We have the best and experienced management team in Insurance field and Financial Services domain. Our brilliant team has developed smart service and supporting system.
Insurance Agent face many problems of maintaining his client Data, ensure its safety, Documents Saving, renewal alerts and other services etc. Agents can now lead a peaceful life as all the process can be done from a single platform.
Reach Insurance Agent Portfolio simplifies the insurance application, documentation and renewal process for all kinds of insurance agents by creating a fully digital, modern customer experience.
There is provision to maintain record of client's investments like mutual funds, post office, and bank FD etc. Also one can upload personal documents like driving license, Passport etc. and system will send you alerts of dues dates of them and sending messages to clients.